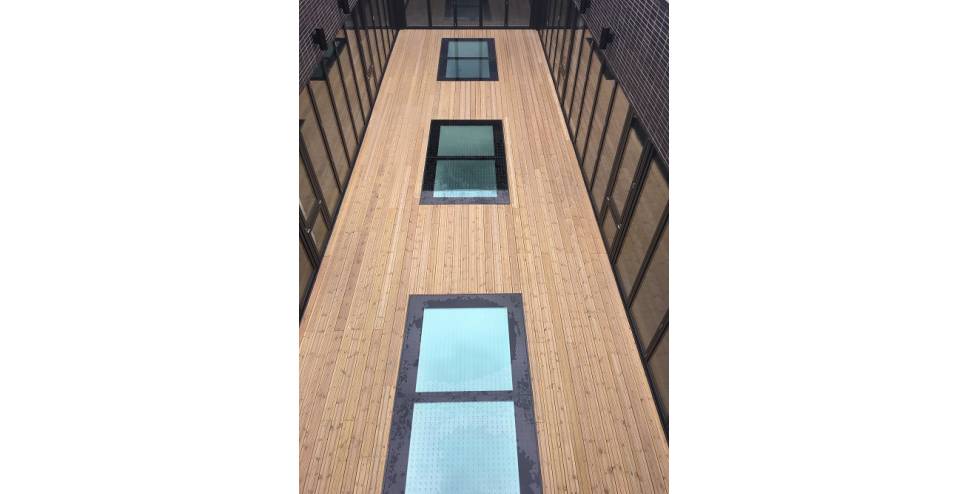 Magnifique Walk on Glass in France
Walk on glass can transform the look of any property, plus you can specify this type of glazing for a new build project.
One of the most innovative projects our team has taken on recently took us all the way to the glorious French Riviera, to a prestigious domestic property in Southern France that required walk on glass in different locations.
Natralight was chosen by a leading London architectural practice. We have worked with them in the past on a host of challenging glazing projects and delivered on time and on budget with stunning results.
Attention to Detail Walk on Glass
Due to temperature differences to the UK, we specified heat soaked toughening for the walk on glass, to avoid thermal fracture with low E-soft coating for maximum reduction in heat loss.
The contract included a large area rooflight as well as smaller areas of walk on glass rooflights, using a heat soaked toughened laminated outer pane to achieve loading requirements.
All of the glazed panels were bonded and weathered with glass to glass silicone sealed joints, featuring a resin black border coating to the underside of the glass units to hide internal finishes when viewed from above.
Walk on Glass to Your Specification
Part of the service we provide at Natralight, is to create glazing for any type of property, designed and manufactured to your specific requirements.
For over 30 years we have been the leading providers of various types of glazing, including walk on glass for a variety of projects right across the country and as mentioned above even in other countries.
When it comes to enhancing your home, glass is definitely the future.
Contact us today to speak to one of our friendly experts and we can begin visualising how your glazing will add quality to your property.