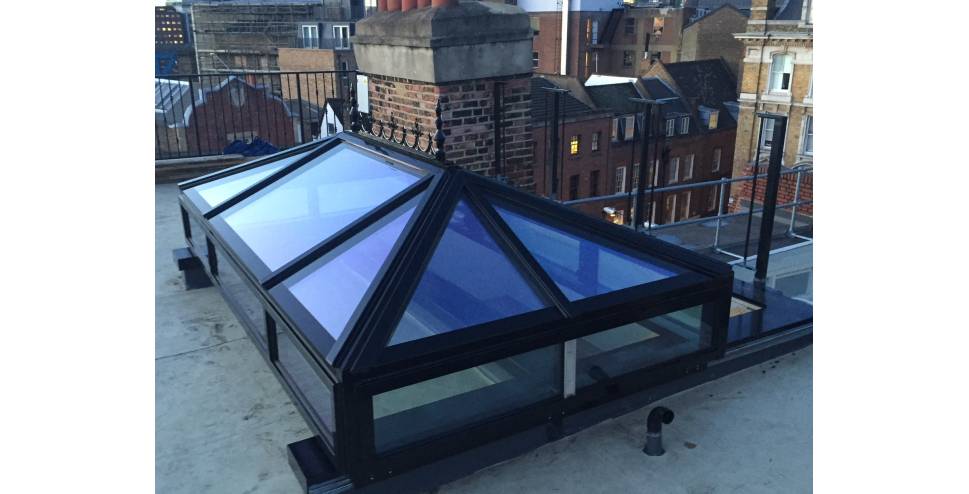 What are skypod rooflights?
Now the days are getting shorter, it is important to make the most of any daylight your home can get.
As we approach November, the sun will be rising around 7 am and setting around 4 pm, the natural light is hard to come by with days feeling shorter as we approach the winter solstice.

This calls for a creative and innovative solution such as skypod rooflights from Natralight

A rooflight gives your property your very own sun
Skypod rooflights are fitted on top of flat roofs to allow sunlight to shine directly down, making for a lighter, brighter home. As they are in the same position as the sun in the sky, you get directional daylight and unlike vertical windows, it is less likely for objects such as trees, walls or fences as obstructions.

This provides you with 365 days of daylight, no matter what the weather is like, meaning that you are able to make the best use of your living space all year round and transforming it into a lighter and fresher place that you will want to spend time in.

Rooflights from Natralight come with super slim frames to ensure you are getting as much daylight flooding through as possible.

Do roof lights reduce energy bills?

Choosing a roof light from Natralight means you are making the most of natural light instead of using artificial light.

Not only does artificial light work against your circadian rhythm, disrupting your natural body clock and sleep routine plus it contributes to dry skin. Alternatively, natural light works with your circadian rhythm to improve your sleeping pattern, helps to encourage growth, strengthen the immune system, regulate moods, lower blood pressure, improve digestion and helps with alertness.

As the presence of natural daylight means there is no need to keep your lights on in your room, you can benefit from lowered energy and electricity bills, saving you money. This also gives you a much more appealing ambience too.

Remember, opening up your flat roof to the sky does not mean your space will feel any colder. They can also help to regulate the warmth of your living space too.

Fitting a Skypod (on lantern) rooflight on your home helps to keep your home warm, with U-Values as low as 1.0W/m2K for optimum energy efficiency.

Contact us for more information
If you have any questions about skypod or lantern rooflights, please do not hesitate to get in touch with Natralight now.